India June 2018
India's growth is picking up.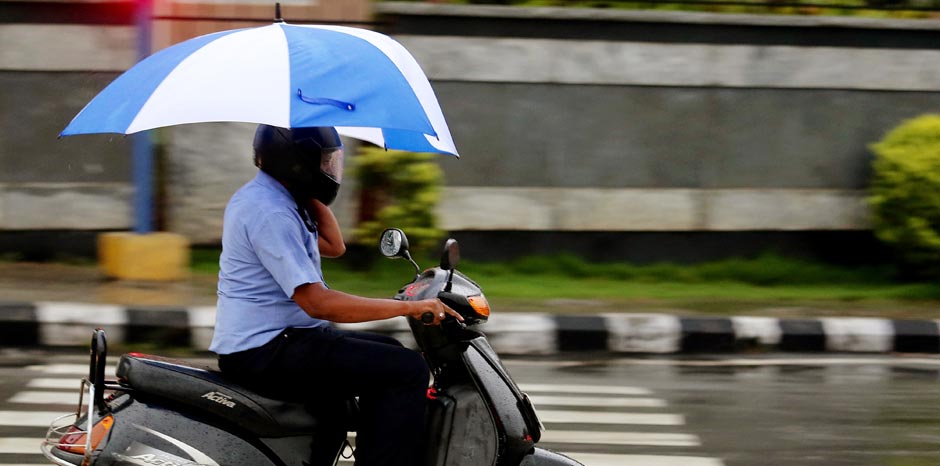 The monsoon brought average rainfall to India in May, which has a good impact on agriculture's output. JAGADEESH NV KEYSTONE
Despite some turbulence, growth in India continues to accelerate. Chrys Kamber, Head of Indian Investments, analyses in her insigths what influenced the Indian economy and the Padma India Fund in May 2018.
Since April emerging markets have been steering through turbulence due to the strengthening of dollar yields and the rapid rise in oil prices. Protectionism, trade disputes and sanctions further enhanced the negative sentiment across global emerging markets. The Indian fiscal deficit has improved markedly from a low of 4.5% of GDP in FY2014 to 3.5% in FY2018. As the 2019 general election approaches, the government will shift their focus to the rural economy, raising concerns from the investment community that the fiscal target commitment of 3.3% might be under challenge. A rural stimulus prior to the general elections is not unusual and has been undertaken by previous ruling parties. However, this time, the collections from GST, corporate and personal taxes should provide a buffer against heightened fiscal risk.
Strong increase of investments
4QFY2018 real GDP growth accelerated to 7.7%, higher than the previous quarter of 7.2%. The economy is on the verge of recovery post demonetization, which led GDP growth to moderate to 5.7% in the 2017 June quarter. The improvement in growth is due to a sharp increase in investment activities and higher demand. The annual GDP growth rate for the fiscal year 2018 stood at 6.7%. CPI inflation was at 4.6% in April, slightly higher than the March print. Increase in diesel and petrol prices and food inflation were the main culprits for the uptick in CPI. The CPI forecast remains below 5% for FY19, and given the good monsoon season, an interest rate hike is unlikely. Central banks globally, including the Fed, have toned down their hawkishness as the global economic growth shows signs of moderation. The Indian rupee (INR), in line with other emerging market currencies, weakened against the stronger US dollar. INR appreciated over 6% in 2017 and currently the INR level is at the average range of 2016.
Padma India Fund beats benchmarks
In the month of May, the NSE Nifty Index and the MSCI India Index lost 1.2% and 3.8% respectively (all in USD terms). The mid and small-cap indices widely underperformed the Nifty Index as they lost 7% and 7.4% in USD terms, respectively. The Padma India Fund posted a loss of 6.5% in May.