Solutions
Picard Angst provides institutional investors with exciting alternative investments with strong potential returns, including topics such as food and health, or up-and-coming markets such as India. Our commodities and real estate solutions have also enjoyed success: thanks to our quantitative, rule-based approach, they can generate comparative benefits. We offer a fully digital workflow for custom structured products.
Themes Commodities Real estate Structured products
Your contacts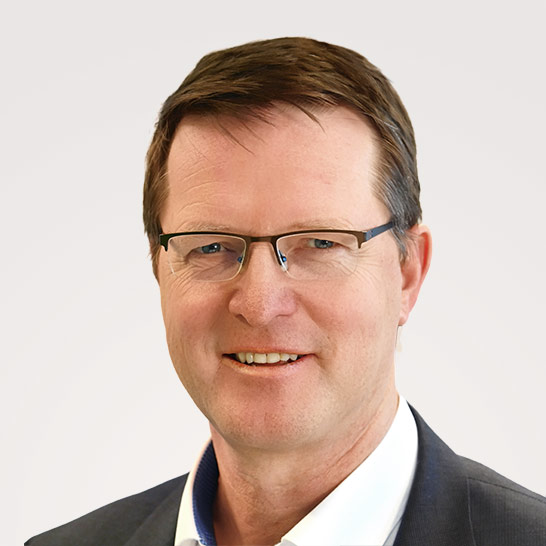 Andreas Kohrs
Head of Desk Germany
+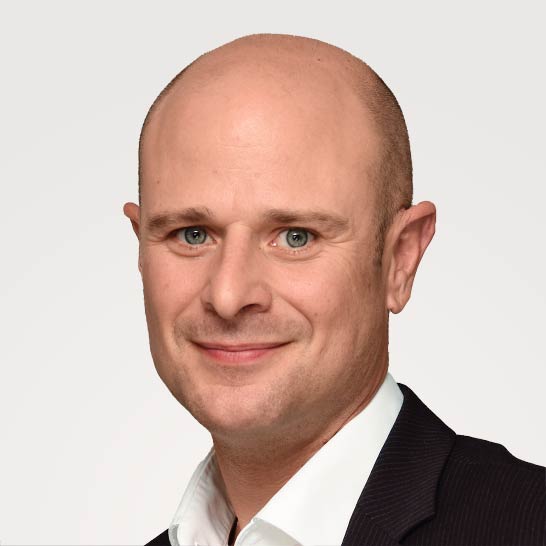 Andreas Gyr
Senior Client Advisor Desk Germany
+
Focusing on thematic investing
We use our thematic investments to focus on the trends of tomorrow. They're not based on particular investment categories: instead, they focus on major structural changes. We identify global ideas relating to how these transformations can be turned into business models that generate as much value and benefit as possible. Our thematic investments enable investors to profit directly from these trends becoming a reality.
Food Revolution Fund
The Food Revolution by Picard Angst is a global equities fund that aims to benefit from the structural changes undergone by the food industry. To this end, we invest in 40 to 60 listed stocks along the value chains of six segments experiencing strong growth on a structural level.
Padma India Fund
The Padma India Fund from Picard Angst concentrates on investments in small-cap and mid-cap companies that operate in rapidly growing industries. It enables investors to profit from rapid structural change occurring in the Indian economy.
Commodities
We are one of the leading commodities specialists in Switzerland. Many large commodity benchmarks come with inherent disadvantages for long-term investors, so in 2006, we developed our own investment approaches based on analyses of the structural characteristics of commodities markets to offer investors long-term outperformance with moderate volatility. We now manage investments of over one billion US dollars in these strategies.
Picard Angst All Commodity Tracker
A broadly diversified, systematic investment strategy for commodities pursued in a European UCITS fund characterised by its transparent design. With its strong return and risk profile, it is an appealing alternative to conventional commodity benchmarks.
Downloads
For more share classes go to the download center or get in touch with your personal contact. Official publications can be found on swissfunddata.ch.
Real estate
Over the years, our work with our customers and partners has led us to develop our skills in the financing of real estate. One of our main areas of focus is projects in the early stages of development in Switzerland and India. Getting involved at the right time enables above-average participation in the increase in value of top-class real estate.
India Real Estate Fund
The India Real Estate Fund from Picard Angst focuses on the financing of residential real estate in top-class locations within the Indian city of Mumbai. There is huge demand for properties of this nature. When selecting projects, the India Real Estate Fund is able to draw on the considerable market expertise of the Steiner Group. This real estate developer, total contractor and general contractor has already constructed more than 1,500 residential properties and 845 business properties in Switzerland and India. Since 2010, the Steiner Group has been part of the Hindustan Construction Company Ltd. (HCC), headquartered in Mumbai, India.
Structured products
We develop over 900 structured products for our customers each year. Picard Angst offers a full service, from the idea through to launch. We review market readiness, design variations and tax aspects. We determine the ideal issuer during a multi-step process and negotiate the best possible conditions. You can leave the legal aspects to us too. We also provide you with all of the marketing tools you need for your brand. We handle price controls and price monitoring throughout the product life cycle.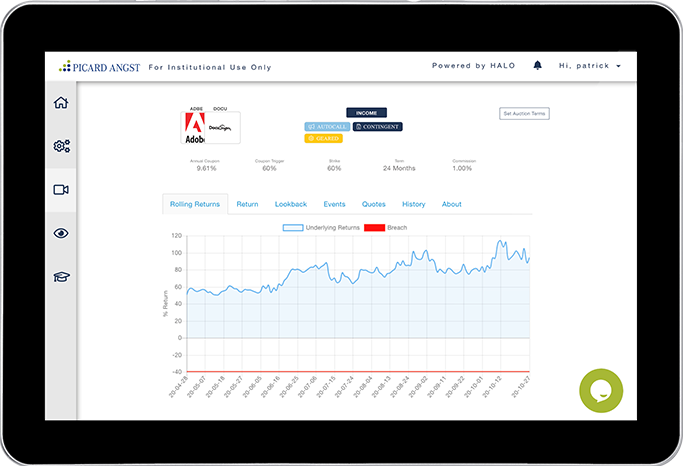 Your derivative in 60 seconds
Create your own structured products with our HALO derivatives platform now.