Innovation in healthcare
Picard Angst launches the MedTech Venture Capital Fund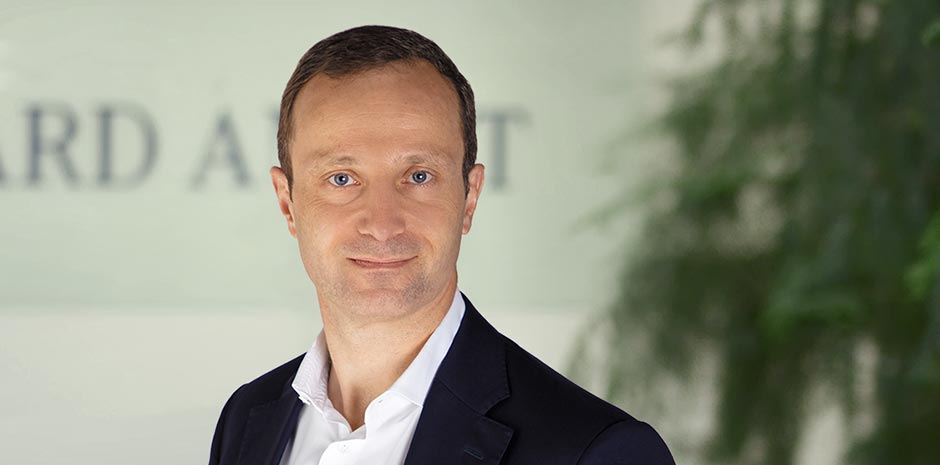 'The MedTech Venture Capital Fund sees Picard Angst offer investors the opportunity to make direct investments in some of the most promising start-ups in Silicon Valley,' says Peter Pilavachi, Partner and Portfolio Manager, explaining the new fund's strategic approach.
By 2030, the number of people aged over 65 will grow by more than 60% to reach 1 billion. At the same time, digitisation is still in its infancy in the healthcare sector. The result? Tempting investment opportunities. The new MedTech Venture Capital Fund sees Picard Angst pursue a particularly promising approach: direct investment in medical technology start-ups in Silicon Valley that are using their disruptive business models to generate a sustainable impact for patients and investors alike.
Peter Pilavachi, what makes MedTech investments so attractive?
There are several strong drivers. First and foremost, there are demographic factors at play. The population is growing, but society is rapidly getting older, too – and this plays a key role. By 2030, the number of people aged over 65 will grow by 60% to more than one billion. This leads to disproportionately strong growth for implants and devices in the fields of ophthalmology and cardiology.
What role does digitisation play in healthcare?
Digitisation will have a crucial role to play in the future. The healthcare sector is one that lags far behind when it comes to the digital transformation, and one that suffers from a great deal of inefficiency, too. A new study puts this inefficiency at USD 760 to 935 billion for the USA alone in 2019, corresponding to a quarter of total healthcare expenditure. Digital tools and new, improved software offer enormous opportunities in this respect, both in terms of health management and diagnostics. For example, artificial intelligence can enable radiological data to be interpreted much more quickly and with much more accurate results.
Why is Picard Angst's MedTech Fund investing in Silicon Valley?
Silicon Valley is the world's largest innovation hotspot. An ecosystem of exceptionally successful technology companies has sprung up around Stanford University, drawing on a unique investment climate, a good supply of skilled workers and a flair for invention. The success stories of Google, Amazon and similar firms speak for themselves. It is in this environment that the successful MedTech entrepreneur Amr Salahieh founded his MedTech innovation hub Shifamed in 2009, which has already generated six highly successful exits. I have known Amr for more than ten years – and there is now the unique opportunity to support the future development of his project.
How does this MedTech incubation hub work?
Shifamed's state-of-the-art campus houses six fully fitted research labs for rapid prototyping and concept validation, along with five cleanrooms for pilot production and a large machine room with cutting-edge CNC equipment. The management team has more than 20 years of clinical, technical and marketing experience and has already registered more than 140 patents. Their core area of competence lies in the field of implants and devices for cardiology and ophthalmology, and in the growth market for medical software.
We'd love to hear a concrete example of a start-up you're investing in.
Tioga Medical is one example. This start-up wants to make valve replacements substantially more simple and safer, thanks to a new, minimally invasive method. This method involves the faulty heart valve being replaced by means of a catheter-based procedure, rather than through open-heart surgery. Mitral insufficiency is a frequent issue with heart valves and can often only be treated by a valve operation and a stay in intensive care. In the USA alone, there are currently 4.6 million patients suffering from this disease, and 1.7 million of them need treatment. The market opportunity amounts to around USD 51 billion. Tioga Medical is an early-stage investment, with the company currently working on design iteration, pre-clinical work and patent definition. To date, it has received investment of USD 17.6 million, with 25 million planned for the next round.
Why is this fund an ESG investment?
Of the 17 Sustainable Development Goals drawn up by the United Nations to transform our world by 2030, health is third on the list, after combatting poverty and hunger. The Picard Angst MedTech Venture Capital Fund sees investors make a sustainable contribution to reaching this important development goal. With this impact investment, they help save lives and safeguard the progress made by our society and the medical sector.
Profile
Peter Pilavachi is a Partner and Portfolio Manager of the Picard Angst MedTech Venture Capital fund. As a founder and CEO, he is responsible for putting the investment strategy into practice. Peter has more than 20 years of experience in investment banking, and most recently spent more than four years at Allianz Global Investors. Prior to this, he held numerous leadership roles at UBS, JPMorgan and Goldman Sachs. Peter has a Master's degree in Finance from the University of Lausanne.
---
---
Your contact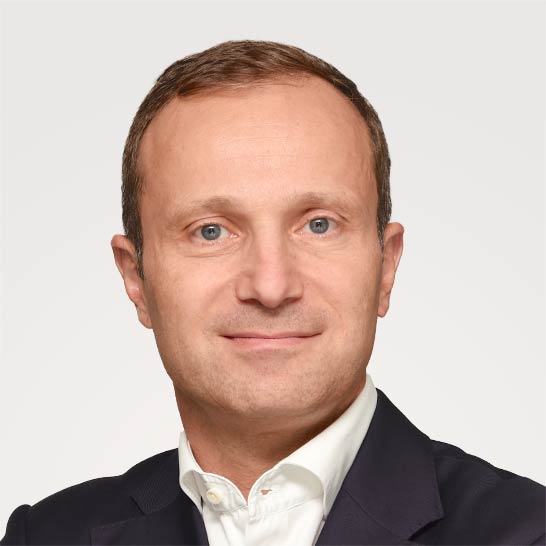 Peter Pilavachi
Senior Portfolio Manager MedTech VC
+
This content is for information purposes only and should not be construed as an investment recommendation, investment advice or the result of any financial analysis, nor should it be construed as an offer or invitation to submit an offer. The "Guidelines for Ensuring the Independence of Financial Research" of the Swiss Bankers Association do not apply to this publication. This document does not constitute a simplified prospectus pursuant to Art. 5 CISA, an offering prospectus pursuant to Art. 652a or Art. 1156 CO or a listing notice within the meaning of the Listing Rules. Therefore, only the simplified prospectus drawn up by the issuer is authoritative, together with all additional product information of the issuer. The simplified prospectus and the additional product information of the issuer as well as the brochure "Special Risks in Securities Trading" may be obtained free of charge at any time from Picard Angst AG, CH-8808 Pfäffikon SZ (Tel. +41 (0)55 290 55 55* or e-mail info@picardangst.com)
From a legal point of view, structured products are debt securities (receivables), so that the default risk depends on the creditworthiness of the issuer. In this respect, the investor bears the risk of a deterioration in the creditworthiness or insolvency of the issuer, which can lead to a partial or total loss of the invested capital
For a detailed description of all material risks (issuer risk, market risk, currency risk, liquidity risk, product-specific risks, etc.), please refer explicitly to the simplified prospectus of the issuer, together with all additional product information of the issuer. The information contained herein does not replace the qualified advice absolutely necessary prior to any purchase or investment decision, in particular with regard to all associated risks and the suitability of this product
This publication and the financial product depicted therein are not intended for persons subject to a jurisdiction that restricts or prohibits the distribution of this financial product or of this publication or the information contained therein.
Performance achieved in the past must never be understood as an indication or guarantee of future performance. All information is provided without guarantee
Calls to the number marked with (*) may be recorded. If you call this number, we assume that you agree to this business practice.