Commodities October 2018
Energy prices in high flight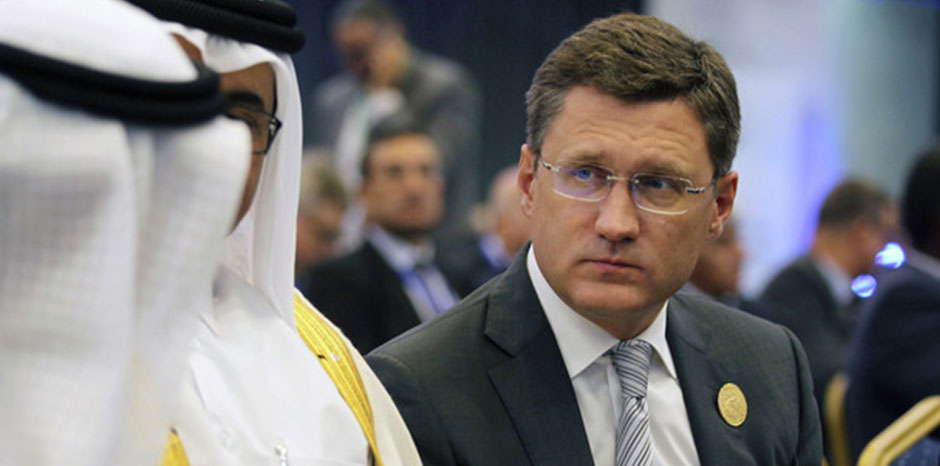 Russian Energy Minister Alexander Novak attended OPEC's 10th Meeting of the Joint Ministerial Monitoring Committee (JMMC) along with other important oil-producing countries in Algeria at the end of September. Following the decision to leave production volumes unchanged, oil prices have reached four-year highs. However, when the US sanctions against Iran come into force in November, many market participants fear this will create bottlenecks in the supply chain. ANIS BELGHOUL KEYSTONE
While energy prices have reached new highs and metals have stabilised again, agricultural markets remain weak. Dr. David-Michael Lincke, Head of Portfolio Management, with his new insights on the latest developments on the commodity markets.
The diverging sector trends of the preceding month in commodity markets found a continuation in September. A relentless rise of energy prices on one hand was contrasted by sustained weakness among agricultural commodities on the other hand while base and precious metals stabilized after their price correction over the summer months.
Oil prices at a four-year high
Expectations of the effects of the impending imposition of new US sanctions against the Iranian oil industry and worries that Saudi Arabia and Russia may be unwilling or unequipped to adequately fill the supply gap given slim reserve capacity have propelled Brent crude oil prices beyond USD 86 per barrel. The threat of dampened demand due to the escalation of trade conflicts, economic turmoil in various emerging market economies and the demand destroying effect of the strong rise of energy prices themselves so far has been ignored by the market as the supply outlook has tightened even further with the US ruling out a release of strategic petroleum reserves ahead of the congressional mid-term elections. Hope of a growth boost due to stimulative measures taken by China in recent months has helped stabilize base metals prices. Copper prices in particular have benefited from a renewed focus on tightening fundamentals as global inventories keep falling and physical premiums in China are on the rise. Even though safe-haven interest in precious metals remains absent despite increasing geopolitical and macro-economic risks, positive seasonality for the sector seems to have put a floor under prices. Agricultural commodities, however, remain under pressure as the export outlook for US grains continues to deteriorate given the trade spat with China.
A powerful plus for energy-heavy strategies
Accordingly, the outperformance of energy-oriented commodity strategies and benchmarks year-to-date has become even more pronounced. The particularly energy-heavy S&P GSCI Commodity TR index saw a strong gain of +3.93% in September as did our own PA Energy & Metals strategy with an increase of +3.01%. In contrast, broadly diversified benchmarks such as the Bloomberg Commodity TR (+1.92%) and our own PACI strategy (+0.43%), which in September was further weighed down by its overweight exposure to precious metals and agriculture, continue to lag behind.