Real Estate India
Picard Angst is launching Real Estate India funds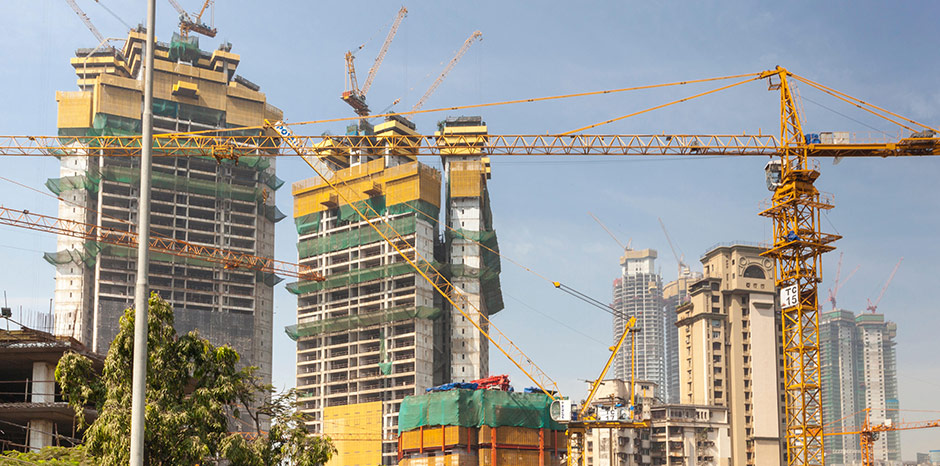 India urgently needs residential and business facilities, because soon over 600 million people will be living in the cities of the subcontinent. Buildings on construction, Mahim Bay, Dadar Mumbai. Galit Seligman ALAMY
India is growing at a stunning pace, with more than half a billion people belonging to the up-and-coming middle class and urgently need residential and business premises. Together with the renowned Steiner Group from Zurich, Picard Angst launches the new real estate fund India. For the first time, it offers investors the opportunity to participate directly in the success of the residential property market in India.
In 2017, India replaced France in sixth place among the world's ten largest economies. India will soon be at forefront in the top rankings. Premier Narendra Modi predicted a gross domestic product of five trillion US dollars by 2025 at this year's WEF in Davos. By this time, 20 percent of the world's population will be of working age with the majority of people living in Indian megacities. In order to develop the urgently needed residential and business premises, India has created the appropriate political framework conditions, for example, they enable 100% foreign direct investment to finance real estate projects.
Soon 600 million live in Indian megacities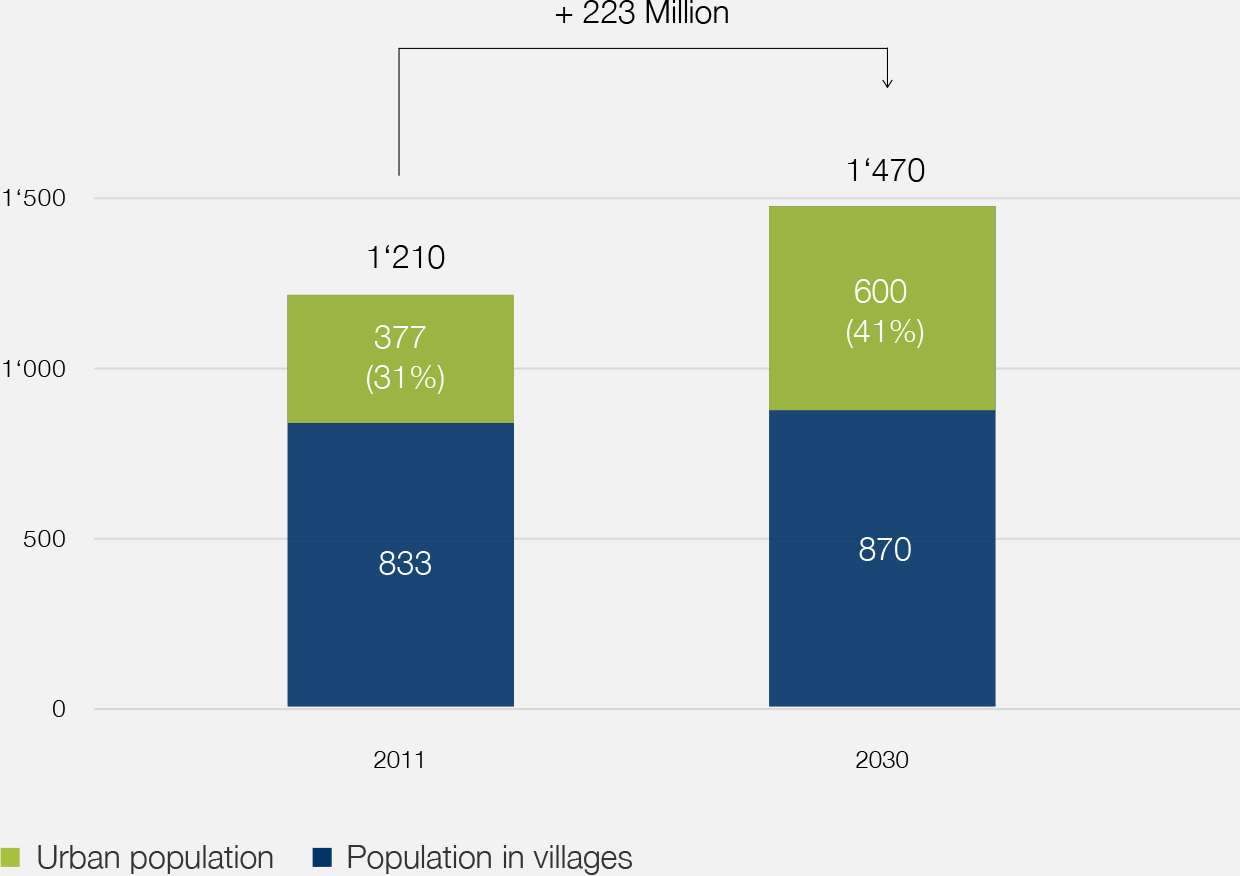 With the Padma India Fund, Picard Angst has been enabling investors to participate in the success of Indian SMEs since 2016. This has resulted in many valuable contacts and a great proximity to India. They were the key drivers when we started looking for the right partners for an Indian real estate fund at the beginning of this year. Urs Rüdin, Senior Manager Business Development Real Estate at Vontobel, finally brought me together with Ajay Sirohi, CFO of the Steiner Group. The developer, total and general contractor of real estate generated revenues of almost CHF 800 million in the last financial year with 600 employees. Since 2010, the Steiner Group has been part of Hindustan Construction Company Ltd. (HCC) based in Mumbai, India.
Premium properties in the best locations
The Steiner Group has so far realised more than 1,500 residential and 845 commercial properties. The India Real Estate Fund will concentrate in particular on condominiums in prime locations in the Indian metropolis of Mumbai. The residential properties will be realised over the next two to three years and each have an investment volume of ten to 50 million US$. The target annual return is at least 15 percent.
"Demographics, economics and politics are currently creating excellent perspectives for investment in the Indian real estate market."
Maurice Picard
Launch in October
We will launch the fund as a Reserved Alternative (RAIF/SICAV) in Luxembourg in October 2018. From November 2018, the funds will invest in selected projects. Steiner India will take over the coordination in India while Ernst & Young will be responsible for the auditing. At the moment we are pleased to enable qualified investors of Switzerland to invest in the booming Indian real estate market with the Real Estate India Fund.
Steiner India
Steiner India Ltd. is a subsidiary of Steiner AG and employs around 200 people. It was founded in 2012 and has its headquarters in Mumbai. Steiner India has established itself as a leading service provider in the premium segment of building construction, thanks to its focus on construction quality, punctual delivery and optimal costs. Steiner India will implement Lavasa Hill City, a completely new city on an area of 93 km2, that will one day provide living space for 300,000 people. Steiner India is also implementing projects in Mumbai, Bangalore and Delhi.