Choose Picard Angst's commodities expertise
The commodity strategies developed by Picard Angst in 2006 are extremely successful and have an attractive risk/return profile. They have been outperforming their benchmarks for years. With their intelligent composition based on economic representativeness, their optimal diversification and superior roll yield behaviour, they generate long-term outperformance with moderate volatility.
Picard Angst offers better performance
Picard Angst commodity strategies are based on the Picard Angst Commodity Index, which has outperformed all benchmarks over the long term.
Picard Angst offers a better risk/return profile
The systematic engineering of Picard Angst commodity strategies leads to significant, long-term outperformance compared to benchmarks, accompanied by low volatility risk.
Market Outlook
While commodities are providing outperformance in the late expansion phases of the business cycle, they have failed to live up to the reputation they gained in 2018, due to geopolitical and macroeconomic factors. Broad-based recovery is expected for 2019, thanks to robust economic growth.
Energy
The global economy is expected to grow by more than three percent in 2019. The robust state of the economy will help to normalise the inventory turnover ratio if OPEC and Russia meet their production quotas. Consequently, it is to be expected that the Brent price will gradually recover to USD 70 per barrel.
Industrial metals
After 2018's price drop, robust demand led to a reduction in the inventory turnover ratio. Demand for nickel will increase tenfold over the next eight years, driven by battery production. The outlook is also positive for copper, although the aluminium market has to contend with a headwind. Increasing supply deficits will lead to a continued recovery.
Precious metals
Underlying developments suggest that the price of gold will top USD 1400 per troy ounce in 2019. As the US Federal Reserve interest rate hikes come to an end, the dollar will gradually become weaker. Even the pressure on core inflation rates is also anticipated to reduce the opportunity cost of holding gold, due to their moderate impact on real interest rates.
Agricultural commodities
If the increase in demand remains robust for the coming year, as expected, grain reserves will diminish. Surpluses of raw sugar and Arabica coffee are still a matter of concern. However, a weaker dollar could help sound out the bottom price. Nevertheless, the sector's greatest hope lies in the resolution of the trade dispute between the US and China, which, with luck, will soon be achieved.
Picard Angst All Commodity Tracker Plus
This fund comprises ten commodities in roughly equal measure. Energy and grains are overweighted compared to the benchmarks while livestock is completely absent. We would be happy to show you in person the advantages that this simple composition offers.
---
Fund Facts & Figures
 
Share Class P CH0049136804
Share Class PH CH0049136846
Master data
Target investor class
Institutional
Institutional
Currency
USD
CHF (hedged)
Distribution
Income distribution
Income distribution
Minimum initial subscription
USD 100,000
CHF 100,000
Legal structure
Contractual investment fund under Swiss law (CISA)
Contractual investment fund under Swiss law (CISA)
Approved for sale in
Switzerland
Switzerland
Fund assets (USD m)
28.11
25.68
Net asset value (USD)
71.88
57.47
Costs
Administration fee
0.18%
0.18%
Management fee
0.79%
0.79%
Organisation
Portfolio manager
Picard Angst AG
Picard Angst AG
Custodian
M.M.Warburg & Co
M.M.Warburg & Co
Downloads
This fund is also available for private investors. For more information and all share classes, go to www.swissfunddata.ch or get in touch with your contact.
"2018 did not mark the end of the commodity recovery; it was just a brief bump in the road."
Dr. David-Michael Lincke, Head of Portfolio Management
Six good reasons to invest in commodities now
Business cycle
Towards the end of the expansion phase, commodities generate the best yields of all investment classes.
Inflation
Rising core inflation in the face of dwindling reserve capacity and employment growth.
Base rates
Weakening US dollar
Supplies
Stocks of many raw materials are diminishing.
Production
Production cuts in the energy sector are likely to improve the roll yield profile over the course of the year.
Geopolitics
Many actors, including the US, China Russia, Iran and Venezuela, are stoking commodities prices.
Your contacts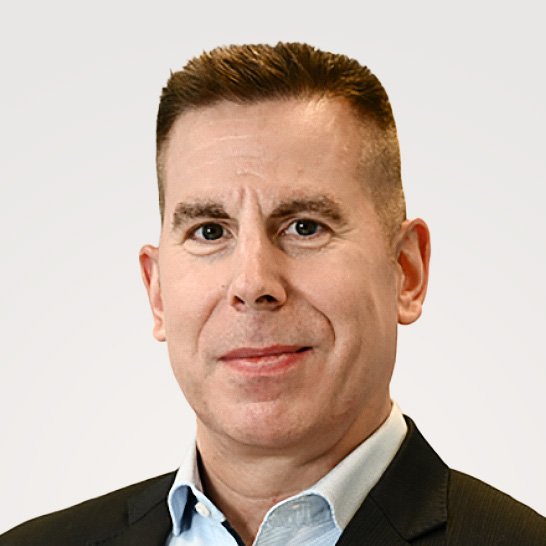 Dr. David-Michael Lincke
Head of Portfolio Management
+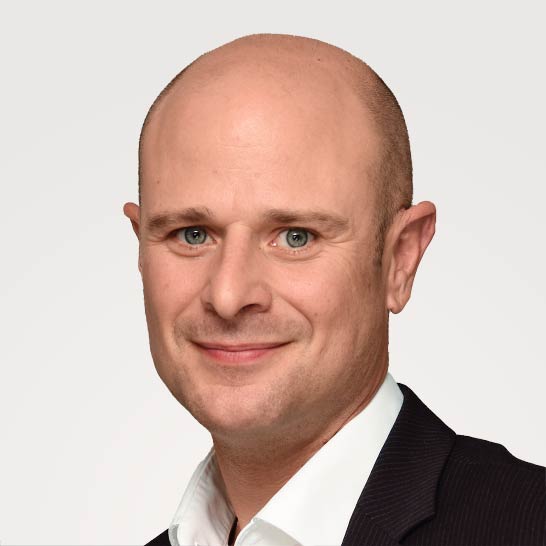 Andreas Gyr
Senior Client Advisor Germany
+
* Past performance is not indicative of future results. Performance and risk figures are based on net asset value and are calculated without taking into account any possible additional costs or fees incurred by the investor in conjunction with the issue, redemption or swapping of fund shares.
Legal disclaimer
Important legal information: Please note that telephone calls are recorded and whenever you call us we shall assume that we have your consent to this.
This website does not constitute an offer or an invitation to buy or sell securities and is only intended for information purposes. Investments should only be made after a thorough reading of the current prospectus and/or the fund regulations, the current simplified prospectus, the articles of association, and the current annual and semi-annual reports. The mentioned documents can be obtained in hard copy and free of charge at GAM Investment Management (Switzerland) Ltd., Hardstrasse 201, 8037 Zurich, and from State Street Bank Luxembourg S.A., Avenue J.F. Kennedy 49, L-1855 Luxembourg.
The domicile of the fund is Luxembourg.
The tax treatment of the funds depends on the personal circumstances of each client and can be subject to future changes.
The "Guidelines to guarantee the independence of financial analysis" of the Swiss Banker Association do not apply to this presentation. Please note that it is possible that Picard Angst Ltd. will itself have an interest in the price performance of one or more of the securities referred to in this presentation.
The value of the units and the return they generate can go down as well as up. They both are affected by market volatility and by fluctuations in exchange rates. Picard Angst Ltd. does not assume any liability for possible losses. The performance of past values and returns is no indicator of their current or future development. The performance of values and returns does not include the fees and costs which may be charged when buying, selling and/or switching units. The breakdown into sectors, countries and currencies and their respective positions as well as possibly indicated benchmarks are subject to change at any time in line with the investment policy as set forth in the prospectus.
All opinions may change without notice. Opinions may differ from views set out in other documents, including research publications, published by Picard Angst Ltd. Neither this document nor any part of it may be reproduced or redistributed. Although Picard Angst Ltd. believes that the information contained herein is based on reliable sources, Picard Angst Ltd. cannot accept any responsibility for its quality, accuracy, currency or completeness.
Luxembourg domiciled funds- UCITS Funds (EU harmonized): The fund Picard Angst All Commodity Fund is a subfund of the Part I (EU harmonized) Multirange SICAV ("Société d'investissement à capital variable) domiciled in Luxembourg. UCITS ("Undertakings for Collective Investment in Transferable Securities", "Organismen für Gemeinsame Anlagen in Wertpapiere", OGAW) Funds are, as a general rule, registered for public offering in Luxembourg. The fund Picard Angst All Commodity Fund is admitted for public distribution and offering exclusively in Germany, Luxembourg and Switzerland.
SWITZERLAND: As far as EU-harmonized investment funds domiciled in Luxembourg are admitted for public offering and distribution in Switzerland: Representative: GAM Investment Management (Switzerland) Ltd., Hardstrasse 201, 8037 Zurich. Paying Agent: Bank Julius Baer & Co. AG, Bahnhofstrasse 36, Postfach, CH-8010 Zurich.
GERMANY: As far as EU-harmonised investment funds domiciled in Luxembourg described herein are admitted for public offering in Germany: Paying Agent is DekaBank Deutsche Girozentrale, Hahnstrasse 55, D-60528 Frankfurt am Main; Information Agent is GAM (Deutschland) AG, Taunusanlage 15, D-60325 Frankfurt am Main.
Please note that in any jurisdiction where a fund, sub-fund or share category is not registered for public offering, they may, subject to the applicable local regulation, only be sold in the course of private placement or institutional investments. The fund may not be distributed within the United States nor offered or sold to US persons.
Picard Angst Ltd. is an Asset Manager of collective investment schemes under the Federal Act on Collective Investment Schemes and is regulated by the Swiss Financial Market Supervisory Authority