Invest in the Best Indian SME
With the Padma India Fund from Picard Angst you invest in the best Indian small and mid-caps. We systematically identify successful companies with long-term earnings potential. We check the selection in detail through regular direct contacts on site. With the Padma India Fund, you benefit directly from India's rapid structural change.
Facts & Figures
Padma India Fund is an open-end UCITS fund incorporated in Luxembourg. The Fund's objective is to achieve long-term capital appreciation by investing in equity securities of exchange-listed companies domiciled in or exercising the predominant part of their business activities in India.
A rigorous and disciplined bottom-up approach along with profound on-the-ground research is applied to select high quality portfolio companies with a superior potential for long-term returns. The fund focuses on investments in small and midcapitalized companies placed in the rapidly growing industries and businesses, driven by structural changes in the Indian economy.
"India will become the world's third-largest economy no later than 2025."
Chrys Kamber, Fund Manager
India offers enormous potential

Demography
India has a population of 1.25 billion people, over half of whom are under 27 years old.

Economy
India's economy is growing quickly: GDP of USD 5 trillion is expected by 2025.

Politics
The world's largest democracy is undergoing numerous reforms under Prime Minister Modi.

Innovation
India is building its future on the latest technology and by promoting innovation.

Consumption
A fast-growing middle class will make India the world's third-largest market by 2025.

Infrastructure
Thanks to large-scale investments, India is making great strides in modernising its infrastructure.
Direct contacts
We have direct and regular contacts with companies in which we invest or which are of interest to the Padma India Fund.
Your contact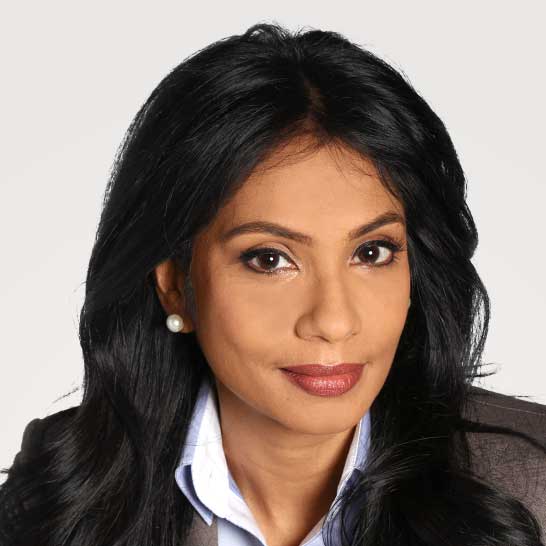 Chrys Kamber
Senior Portfolio Manager Padma India
+
Picard Angst - independent since 2003
Picard Angst is an independent Swiss financial service provider. We have been offering institutional investors a full range of services in structured products and accepting individual asset management mandates since 2003. We also offer a variety of investment funds. Picard Angst is subject to the Swiss Financial Market Supervisory Authority (FINMA).
* Peer group comparison with corresponding share class. Top 25 performers of all Indian equity funds with domicile in Luxembourg. Source: Bloomberg
Legal disclaimer
This website does not constitute an offer or an invitation to buy or sell securities and is only intended for information purposes. Investments should only be made after a thorough reading of the current prospectus and/or the fund regulations, the current simplified prospectus, the articles of association, and the current annual and semi-annual reports. These documents are available free of charge to interested parties from authorized distributors and at the registered office of the Fund, Avenue John F. Kennedy 15, L-1855 Luxembourg. They are also available for download in the relevant section of the Pictet Funds website and from the representative in Germany Deutsche Bank AG, Taunusanlage 12, 60325 Frankfurt/Main. The paying agent in Germany is Deutsche Bank AG, Taunusanlage 12, 60325 Frankfurt/Main. The tax treatment of the funds depends on the personal circumstances of each client and can be subject to future changes.
The "Guidelines to guarantee the independence of financial analysis" of the Swiss Banker Association do not apply to this presentation. Please note that it is possible that Picard Angst Ltd. will itself have an interest in the price performance of one or more of the securities referred to in this presentation.
The value of the units and the return they generate can go down as well as up. They both are affected by market volatility and by fluctuations in exchange rates. Picard Angst Ltd. does not assume any liability for possible losses. The performance of past values and returns is no indicator of their current or future development. The performance of values and returns does not include the fees and costs which may be charged when buying, selling and/or switching units. The breakdown into sectors, countries and currencies and their respective positions as well as possibly indicated benchmarks are subject to change at any time in line with the investment policy as set forth in the prospectus.
All opinions may change without notice. Opinions may differ from views set out in other documents, including research publications, published by Picard Angst Ltd. Neither this document nor any part of it may be reproduced or redistributed. Although Picard Angst Ltd. believes that the information contained herein is based on reliable sources, Picard Angst Ltd. cannot accept any responsibility for its quality, accuracy, currency or completeness.
Please note that in any jurisdiction where a fund, sub-fund or share category is not registered for public offering, they may, subject to the applicable local regulation, only be sold in the course of private placement or institutional investments. The fund may not be distributed within the United States nor offered or sold to US persons.
Picard Angst Ltd. is an Asset Manager of collective investment schemes under the Federal Act on Collective Investment Schemes and is regulated by the Swiss Financial Market Supervisory Authority.